The Speaker サイファ BNW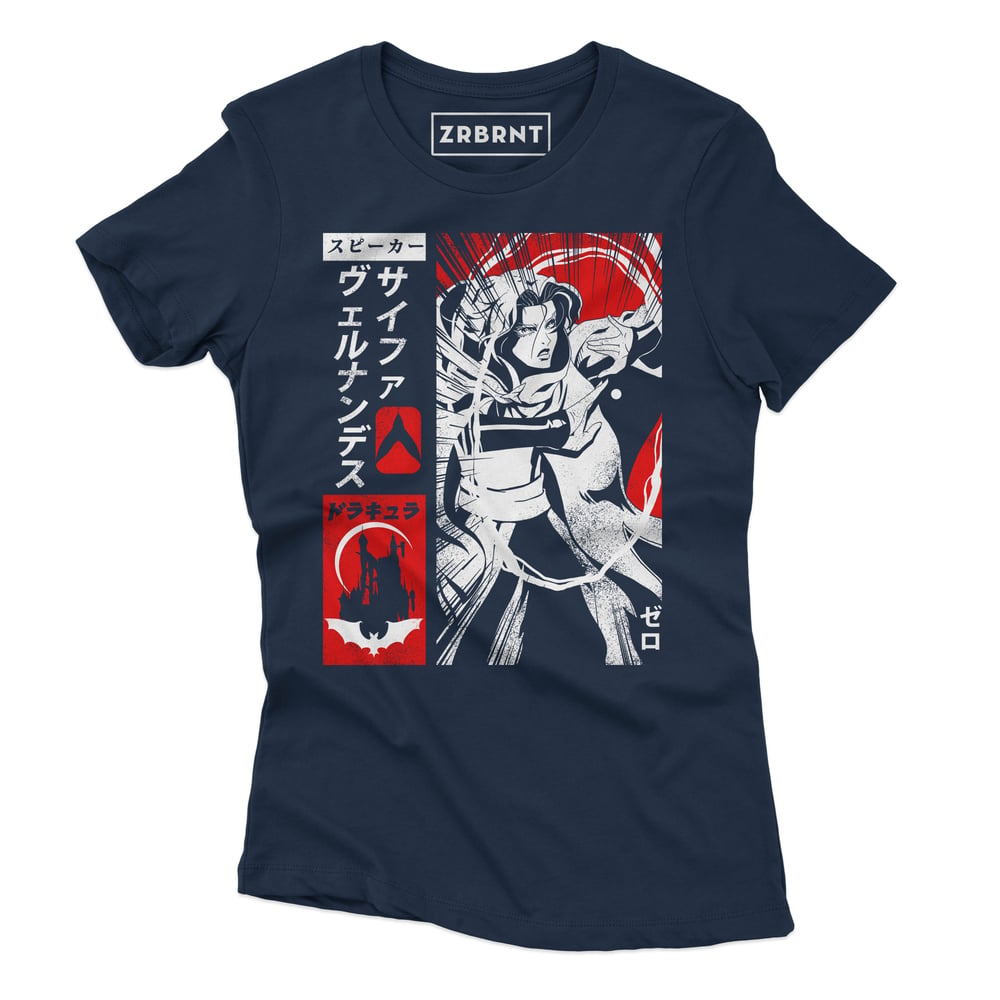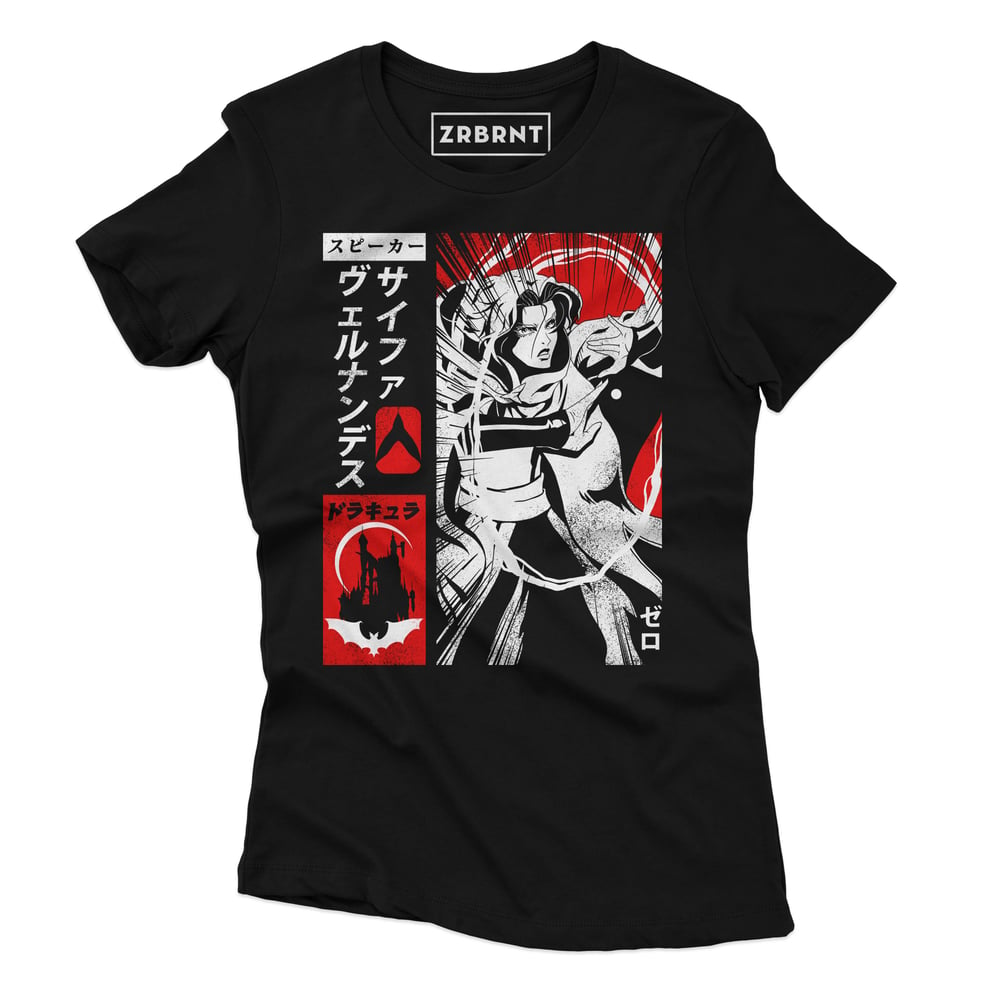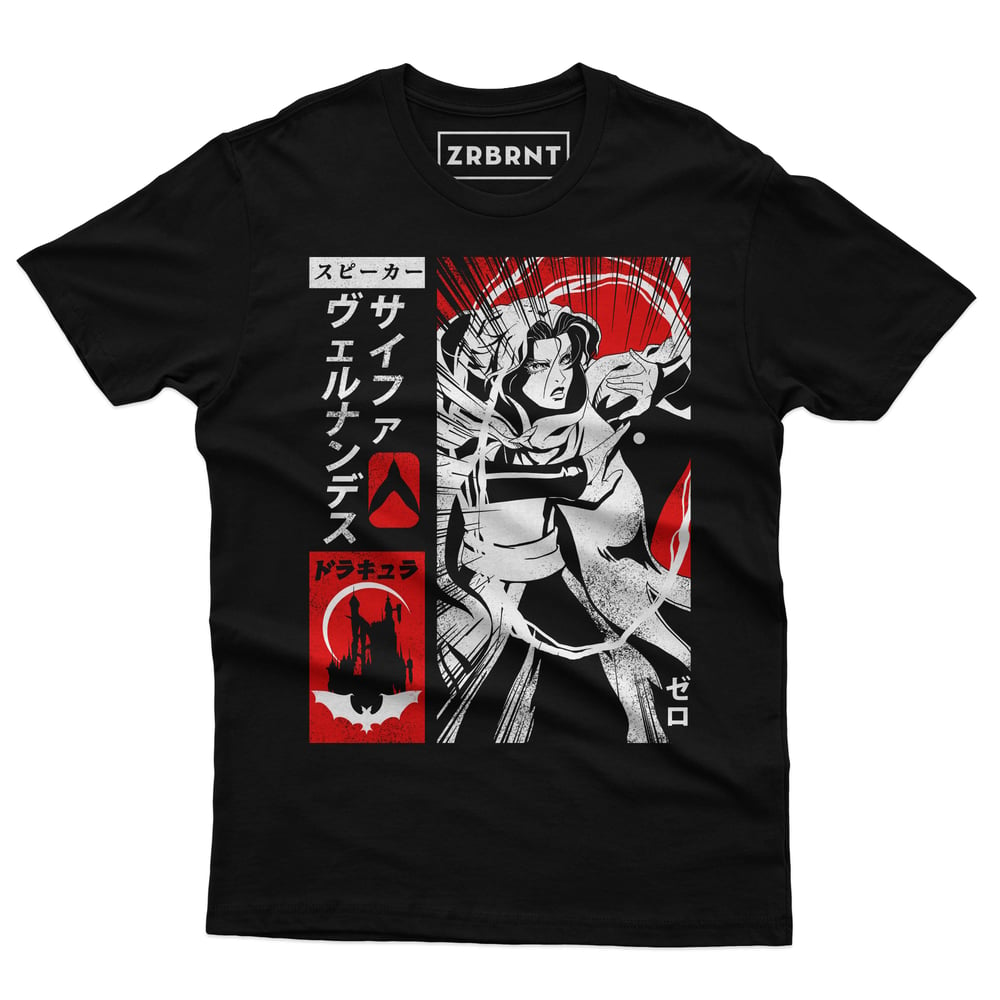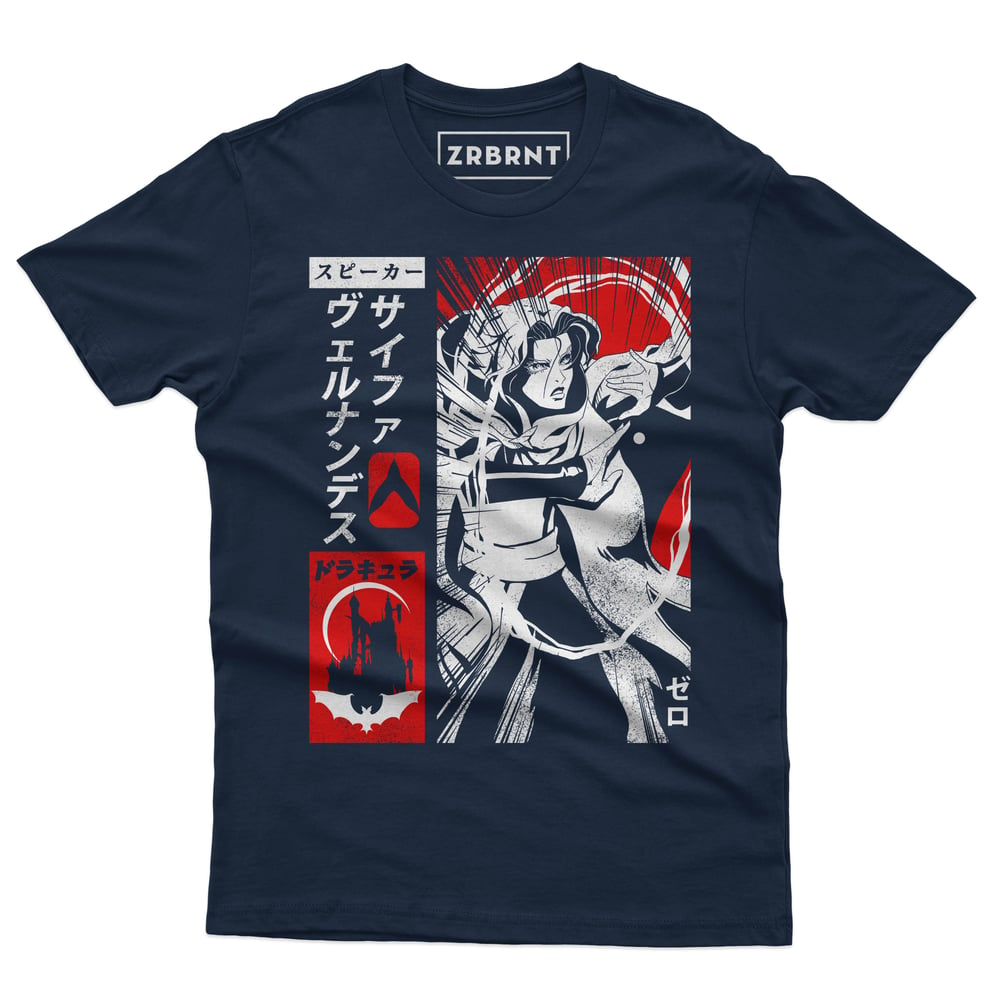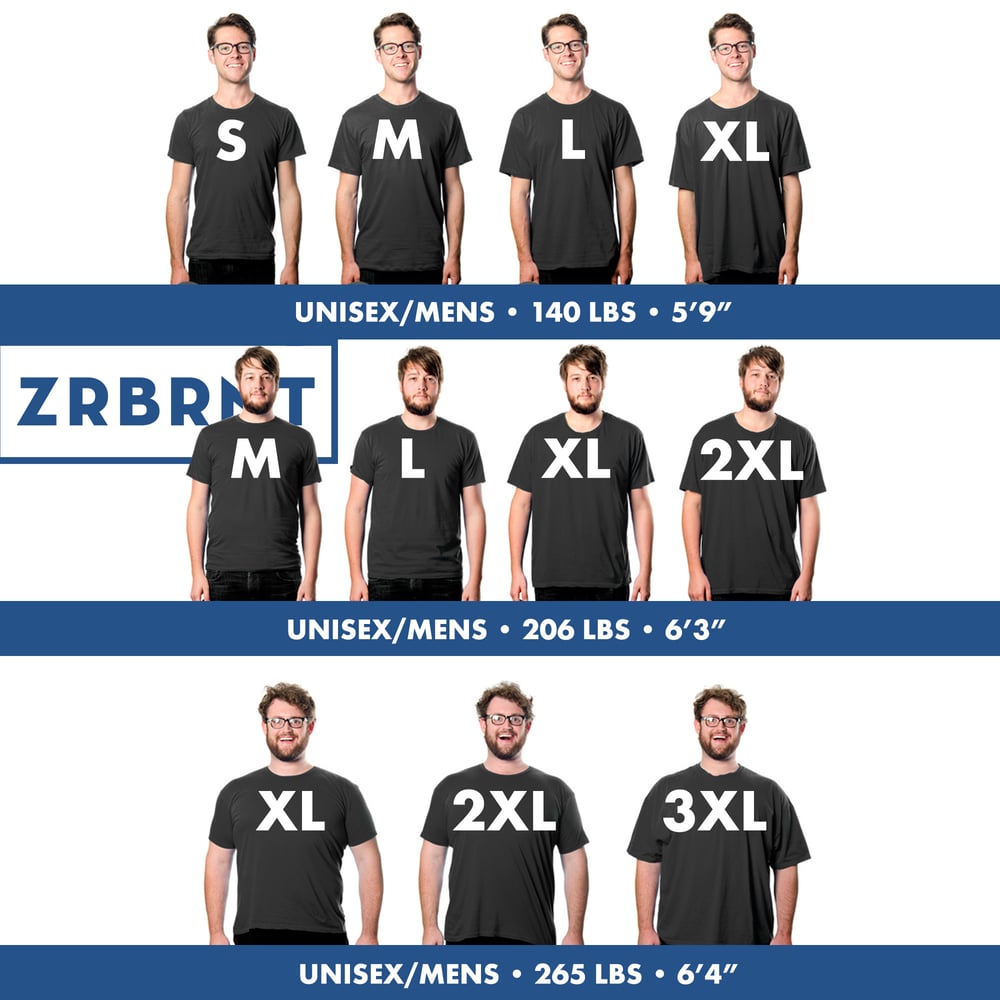 Sypha Belnades seeks only to help the people of Wallachia. Until she meets the boys.
Available in Black Navy and White. Men's and Women's sizes only.
Her Powers:
Flares - A snappy yet ground-breaking eruption of fire with a medium-reach will radiate before Sypha.
Solidified Crystals - Six solidified precious stones will spread out in front or more Sypha. They can freeze adversaries and shots. Solidified foes can be utilized as venturing stages. In the event that the precious stones contact a waterway, it will likewise freeze completely for a concise timeframe.
Great Bolts of Lightning - Three electric circles will spread out before Sypha. They have slight homing capacities and are extremely ground-breaking.
••••••••••••••••••••
IMPORTANT MESSAGE: Please check on your sizes before ordering. We do not accept size changes since this is a MADE TO ORDER item. Ladies Fit are SLIM FIT.
Size Charts are at the photos, please scroll right or you can see it below :D
Our shirts are made to order, freshly baked on every purchase!
We cater to Men's, Ladies Slim Fit. All shirts are standard size. Check the size chart carefully. If you are not sure what size to order we recommend measuring your favorite t-shirt and matching it to our size chart. The measurements are in inches.
••••••••••••••••••••
• Unisex/ Men's T-Shirt Info •
It's a heavyweight T-Shirt
100% cotton short-sleeve shirt
Unisex fit
Pre-shrunk to minimize shrinkage
Available sizes: Small to 6XL [Mens Tanks only up to 2XL]
Brand of Tee: Fruit of the Loom High-Density shirt.
Prefer a lightweight shirt? Select our ultra-soft Ringspun T-Shirt option.
SMALL - Chest = 36" Waist =30" Length = 28"
MEDIUM - Chest = 40" Waist =34" Length = 29"
LARGE - Chest = 44" Waist =38" Length = 30"
XL - Chest = 48" Waist =42" Length = 31"
2XL - Chest = 52" Waist =46" Length = 33"
3XL - Chest = 56" Waist =50" Length = 34"
4XL - Chest = 60" Waist =54" Length = 35"
5XL - Chest = 64" Waist =58" Length = 36"
6XL - Chest = 68" Waist =62" Length = 37"
••••••••••••••••••••
• Women's Slim Fit T-Shirt (Premium Ringspun) •
Ultra-soft lightweight
100% cotton short-sleeve shirt
Contoured body for slim, feminine fit - ladies fit runs SMALL,
Pre-shrunk to minimize shrinkage
Available sizes: S to 2XL
Brand of Tee: Mostly Next Level 3900, with some Bella 6004.
SMALL - Chest = 32.5" Length = 25.5"
MEDIUM - Chest = 34.5" Length = 26"
LARGE - Chest = 36.5" Length = 26.5"
XL - Chest = 39.5" Length = 27.5"
2XL - Chest = 42.5" Length = 28"
For chest measurements, place the tape measure under the arms and around the chest. Waist: Measure the circumference around the natural waistline. Length: Measure from the top of the back collar on the shoulder down to the bottom of the shirt. Please allow a 10% variance in size measurements due to natural fibers.
••••••••••••••••••••
Super Sharp Prints • Vibrant Colors • TOP QUALITY Direct-to-Garment printing • The images are mock-ups.
••••••••••••••••••••
All Sales are Final. So you'll truly have what is yours. ;) Cheers!
Copyright zerobriant® designs 2019